THE "WHEEL" LANDS ON M.G.

Merv Griffin asked Kelly to fill in as the announcer on Wheel of Fortune while their regular guy was on an extended leave. What was going to be a two month gig, turned into two years.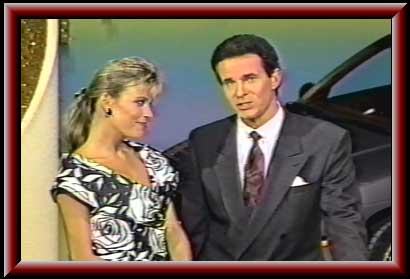 During M.G. Kelly's reign as the announcer for "Wheel Of Fortune", he snatched a little camera time while Pat Sajak was getting ready to start his talk show. Keep in mind as you watch the clip, M.G. was also still the show's announcer at the time of this taping.